Coming Soon! A new website...long overdue.
Check out our Store filled with music and our famous Bad Haggis T-Shirts. Thanks for all the messages reminding us to get it together! BH videos coming soon. Stay tuned!
If you're familiar with the movies BRAVEHEART, TITANIC, AUSTIN POWERS or CD's by KEITH URBAN, FAITH HILL, JOSH GROBAN and PHIL COLLINS, or a fan of the hit TV shows OUTLANDER, THE SIMPSONS or SOUTH PARK, then you're familiar with the sounds of BAD HAGGIS piper, Eric Rigler.
BAD HAGGIS fuses cutting-edge Celtic with influences of rock, alternative, jazz, pop, world beat, African and Latin influences. Driven by the dual leads of the "bagtar" (bagpipe & guitar) by Eric and guitarist Mike Hoffmann, to the deeply grooving rhythms laid down by bassist/vocalist Mick Linden and drummer Bryon Holley, BAD HAGGIS produces a hearing-is-believing sonic experience.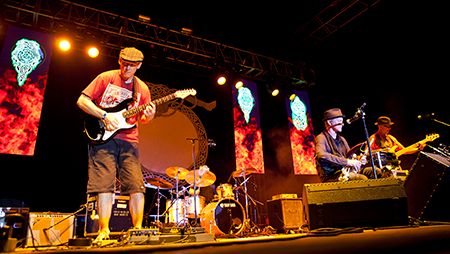 BH banner photo: John Taber (www.liveshots12.smugmug.com)    BH inset photo: Wayde Carroll (www.waydecarroll.com)